1 tag
1 tag
3 tags
5 tags
4 tags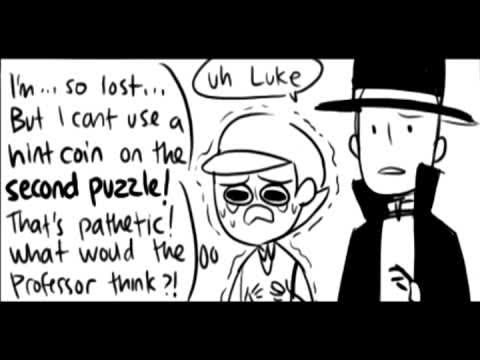 1 tag
Why Children's Cartoons Should Be Taken Seriously
Danny Phantom: A 14-year-old boy with an already sucky life gets half-killed by his parents' stupidity, and has to try to keep up with his own life.
Fairly OddParents: A depressed 10-year-old is given a pair of magic fairies to help relieve him of all different forms of child abuse.
The Last Airbender: A 12-year-old boy is given the responsibility of saving the entire world by mastering a decade's worth of mystic skills in under a year.
The Grim Adventures of Billy And Mandy: Two children of undisclosed ages are confronted by death himself and make a deal with him, and go on a series of adventures in the underworld and are confronted by many deadly mythical creatures.
Adventure Time: The last surviving human of "The Mushroom War" lives in the post-apocalyptic land of Ooo with his adoptive brother, Jake, and battles evil and injustice.
How to Train Your Dragon: A teenage boy gives up the approval and acceptance of his father and culture to save the life of the only friend who loved him as he was, and in return loses his leg yet changes his world.
Regular Show: Mordecai and Rigby have real nigga problems.
2 tags
3 tags
3 tags
3 tags
3 tags
4 tags
4 tags
4 tags
2 tags
2 tags
sweetguts: ashtondrew: I FOUND A FUCKING LES MISERABLES ANIME WHAT HAS THE WORLD COME TO  hELp there's also a fighting game I hope this knowledge has enriched your life in some way you're welcome
2 tags
oi-dancing-boy: comickit: jengablocktetris: if you ship two professors is it a scholarship? get out #he wants the phd
2 tags
2 tags
Zodiac Signs & Their Ice Cream Flavor
Aries: Rocky Road
Taurus: French Vanilla
Gemini: Amaretto
Cancer: Strawberry
Leo: Mint Chocolate Chip
Virgo: Chocolate
Libra: Neapolitan
Scorpio: Cookie Dough
Sagittarius: Butter Pecan
Capricorn: Cookies N Cream
Aquarius: Coffee
Pisces: Cake Batter
3 tags
scuzzmutt: [SMASHES INTO YOUR BEDROOM] [SHOVES YOU INTO BED] [AGGRESSIVELY TUCKS YOU IN] [THROWS STUFFED ANIMALS AT YOU] [SCREAMS A BEDTIME STORY AT YOU] [KISSES YOUR FOREHEAD] [BACKFLIPS OFF YOUR MATTRESS] [RUNS OUT OF THE ROOM] [SLAMS THE DOOR]
6 tags
3 tags
Watch
sancheck: THIS IS THE BEST THING I HAVE EVER SEEN. ALL THE OTHER BEST THINGS CAN GO HOME NOW. IT'S OVER.
3 tags
4 tags
3 tags
3 tags
1 tag
3 tags
2 tags
7 tags
5 tags
3 tags
3 tags
1 tag
7 tags
3 tags
6 tags
So this is the companion convo about startrek and...
Linc: I AM TOO DUMB TO BE Q
AND NOT GOOD ENOUGH FOR BOND
me: AHHHHAHAHHAHA
Linc: ;A;
me: <3
i'm not too smart and snarky to be Q
and i'm not a ladies/mens man
Linc: /HI FIVE
I WILL WRITE THIS AU FOR YOU
TELL ME YOUR AO3 NAME WHEN YOU GET IT OKAY
me: ヾ(゚ε゚*)ノ
omg omg omg yes i wil!!!!
Linc: SOB
IT WILL SUCK AND I WILL CRY
BUT IT WILL BE YOURS
me: YEYYYYY
MAKE Q SO SMUG IT MAKES MY JAWS ACHE
Linc: ;;;;
OBVIOUSLY
I'll have to watch a few eps, but I'm sure I can manage some semblence of smugness
me: HAHAHHAHAHA
me: omgomgomg
STARTREK AU
Linc: =D?
me: BWAHAHAHHAHAA
Linc: ;A;
SHHSOFJSFIOD
me: LAUGHNIG SO HARD
Linc: THIS IS
ALL ACTUALLY YOUR FAULT
GO AWAY
me: NOT MY FAULT
Linc: GO AWAYYY
me: U DID THE PLOT THING TO
TOO*
Linc: JAMES BOND, STARSHIP CAPTAIN
SOBBING
me: AND I HAVE TO WRITE IT
Linc: BUT MALLORY AND TANNER
BEING BAMFS
me: ACTUALLY ITS BOND AND MALLORY
Linc: NO NO
IT'S Q AND TANNER
BEING BAMFS
BOND AND MALLORY ARE JUST THERE FOR THE EYECANDY
me: WHUT?
WHAT ABOUT THE TANK
Linc: THEY DRIVE A TANK
BUT THERE IS NO RESCUING
BECAUSE TANNER AND Q GOT THEMSELVES OUT
<3
me: YOU KNOW THIS IS GOING ON TUMBLR
Linc: ;A;
3 tags
3 tags
5 tags
2 tags
1 tag
2 tags
3 tags
1 tag
14 tags
fic: Just Shake 'em Martinis
So I have written a fic, and I blame Linc (who doesn't really). This is dedicated to her because she wrote this airplane fic that I wanted (which is not a love story, but neither is mine). I don't think I'm a fantastic writer, so sue me. Comments are welcome. Summary: Set after Skyfall. Bond and Q visit a bar, where Q best learns when to not talk about martini preferences. Take...
2 tags
1 tag
1 tag